These festivals have a definite 'bucket-list' vibe from around the world. Here's our top 10 picks for 2024!
We have some epic festivals here in Aotearoa, NZ. In this article, we look abroad to some of the world's finest festival productions, from world-class art curation to open-sourced cultural movements.
So, when winter hits down under, festival season continues overseas. We reckon these are the ones to check out in 2024. As always, we like it a little bit underground and somewhat edgy. Let us know if there's one we should include in our list in the future.
1. Envision
Costa Rica | October
Envision Festival, nestled in Costa Rica's stunning landscapes, is a unique celebration that fuses music, art, and sustainability. This annual event draws global attendees for a four-day journey of self-discovery and connection with nature. With diverse music, visionary artists, and wellness workshops, Envision offers a platform for personal growth and communal harmony in a breathtaking setting. It's more than a festival; it's a holistic experience you won't want to miss.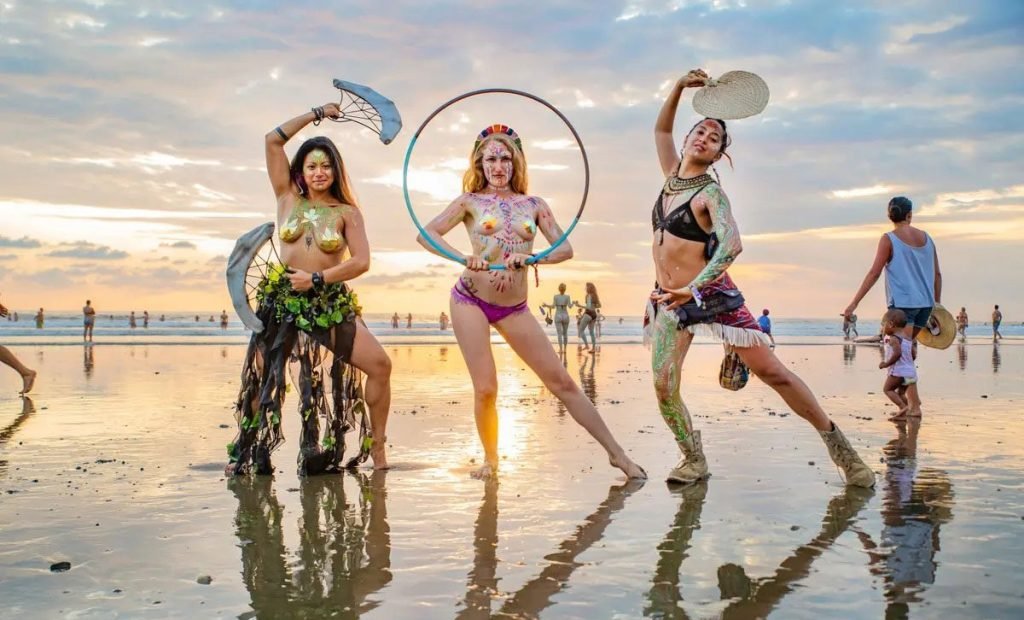 2. Boom Festival
Portugal | July
Boom Festival, set amidst Portugal's mesmerizing scenery, is an exceptional gathering that seamlessly weaves music, art, and environmental consciousness. This biennial event attracts a global audience for a transformative journey spanning several days, encouraging self-reflection and a deeper connection with nature.
The festival showcases diverse music genres, visionary artists, and enlightening workshops, fostering personal growth and unity within a stunning natural backdrop. Beyond a typical festival, Boom offers a holistic experience that captivates and enriches attendees, making it a must-attend occasion for those seeking cultural immersion and mindful exploration.
3. Lightning In a Bottle
USA | July/August
Lightning in a Bottle is a unique experience beyond any ordinary music festival. Lightning In A Bottle features artists, various speakers, and health enthusiasts from all over the world. The festival organizers have vigorously planned the festivals so that their attendees can go zero-waste or minimal-waste while attending the festival.
4. Fusion Festival
Germany | June-July
Fusion Festival in Germany is a fusion of music, art, and activism, promoting cultural diversity and sustainability. Taking place in the European summer in June-July, this is a must-visit festival on your EY tour. Think the best of Berlin underground music jammed into an abandoned aeroplane hangar. It will test the endurance and stamina of even the fittest festival-goers on the planet.
5. Noisily
United Kingdom | July
Noisily Festival in the United Kingdom is a forward-thinking event that combines electronic music with wellness and eco-consciousness, creating an inclusive space for personal growth and community connection. The festival has an ethos rooted in underground music culture and attracts some leading-edge visual artists from around the globe.
6. Ozora
Hungary | August
Ozora Festival, situated in Hungary, is a psychedelic trance music and arts festival known for its communal atmosphere and emphasis on spiritual exploration. It's a gathering that invites attendees to expand their consciousness. Be prepared to have your mind blown.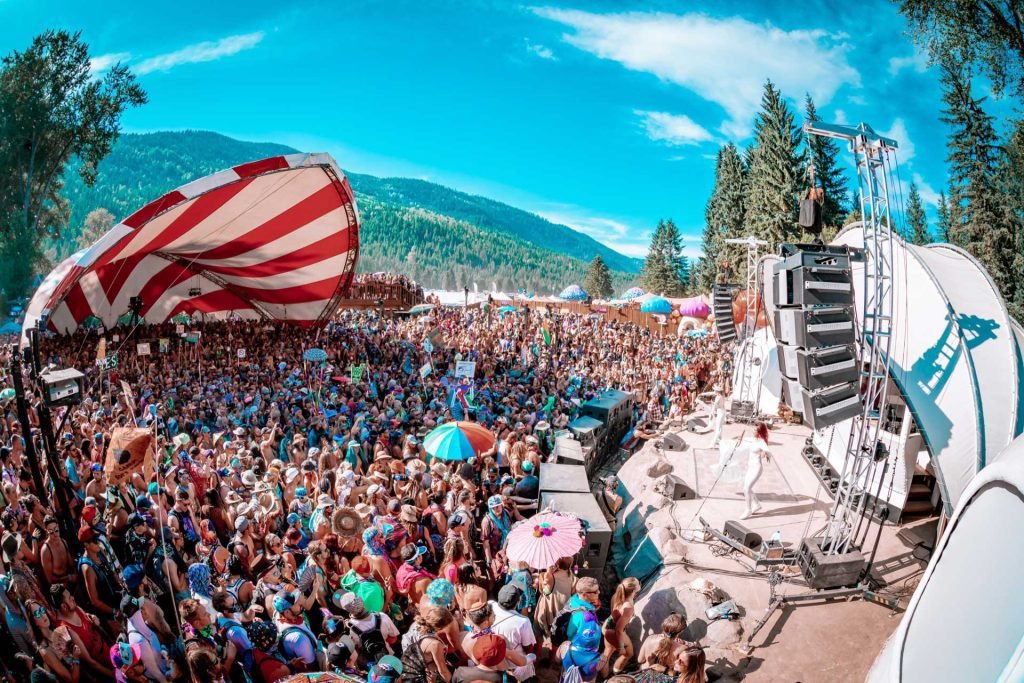 7. Shambhala Music Festival
Canada | July
Shambhala Music Festival in Canada is renowned for its diverse music lineup and commitment to environmental responsibility, creating an atmosphere where attendees can explore their inner worlds while respecting the planet. Tucked between the mountains and the Salmo River on a 500-acre farm, the festival is home to world-class harm reduction services and the very best in music and art. This is a festival experience like no other; seeing it for yourself is the only way to understand exactly what Shambhala is.
8. Earth Frequency Festival
Australia | May
Earth Frequency Festival is a music, arts, lifestyle and environment festival based in South-East Queensland, Australia, with a strong focus on arts, education and community spirit. While drawing from many genres and cultural niches such as doof, transformational festival, rave, tribal gathering, boutique festival, the aim of Earth Frequency Festival is to go beyond these traditional tags and to exist as a multi-faceted gathering focused broadly on creativity, connection, intention and inspiration.

9. Lucidity
USA | May
Lucidity is an annual, three-day transformational festival in Santa Barbara, California. Art installations pleasure participants with multi-sensory stimulation, while themed environments create intimate settings for personal connections. This is a co-creative festival where participants play a vital role in how the festival plays out. 
10. Burning Man
USA | August
Burning Man, held annually in the Nevada desert, is a unique festival that encourages radical self-expression, community, and art. It's a transformative experience that inspires participants to explore their creativity and consciousness. It's founded on 10 core principles that form the basis of a social movement and experiment that provides a container for unbridled free expression and beauty.
Want to add one to the list?
We rely on you to tell us where to look. Drop us a line and let us know your favourite international festival; our team will look to include it in the next edition!