Beyond the mainstream, NZ hosts a plethora of underground festivals that cater to the diverse tastes of music, art, and adventure enthusiasts. In this article, we delve into the exhilarating world of underground festivals in NZ. Join us as we explore these hidden gems and discover the extraordinary experiences they have to offer:
1. Aum Festival
New Years
AUM New Year's Festival is a camping, music and arts festival held north of Auckland. Famous for its friendly, inclusive vibes and themed nights, AUM takes place over three nights/four days. Attention to sound, visuals, lights and decor are second to none at AUM with the four stages being recreated each year. Performance and visual arts include circus and cabaret shows and multiple immersive art installations. AUM has family-friendly art, circus, play, wellness and workshops, and a huge campground nestled in a Kānuka forest.
2. Shipwrecked Festival
February
A boutique music and arts event filled with love, takes place in a picturesque landscape nestled between three lakes, not far from the vibrant city of Auckland and the golden beaches of the North. The festival site at Te Arai has been meticulously curated over the years to create a breathtaking playground for attendees. Drawing inspiration from the global festival scene while embracing a distinctly Kiwi atmosphere, Shipwrecked Festival provides a gathering where people can unite, revel in underground music, indulge in visual and interactive art, and immerse themselves in the beauty of nature and life itself.
3. Earth Beat Festival
March
A celebration of music, arts, and our deep connection with the Earth. Earth Beat invites you to join an unforgettable experience that embodies sustainability, eco-consciousness, and a harmonious coexistence with nature. Throughout the festival, you'll be immersed in soul-stirring performances, engaging workshops, and thought-provoking experiences that highlight the beauty of our planet. Get ready to be inspired, enlightened, and moved as we come together to honour our Earth and nurture a brighter future.
4. Kiwiburn
January
Kiwiburn is a regional Burning Man event held in New Zealand, where participants come together to create a vibrant community that embraces the principles of inclusion, radical self-expression, gifting, participative art and culture, fostering an atmosphere of creativity, connection, and collective celebration.
5. Taniwha's Den
February
Taniwha's Den is an annual music, dance and light festival which has evolved into a very special experience for the hosts, volunteers and attendees since the first Den in 2010. It is also the name of the remarkable place where the festival is held: a natural wonder, nestled within a private property in Hinakura, Martinborough, New Zealand, which is named after its legendary creator, the Pahaoa Taniwha.
6. Camp A Low Hum
February
We're really going underground now with this one. A Low Hum evolved from a record label I started called HUM in 2001 into a music magazine in 2003 called A Low Hum. Since then the name has been used for band management, booking, tour management, festivals, making music videos, publishing books, events, a magazine, a label and more. Check them out!
7. Lunasa Festival
February
Formerly Luminate Festival, Lunasa is an annual celebration of music, art, sustainability, and culture. Held in the Golden Bay region, the festival offers a unique camping experience in a stunning natural setting. Visitors can enjoy a range of workshops, performances, and activities that promote environmental sustainability and community building.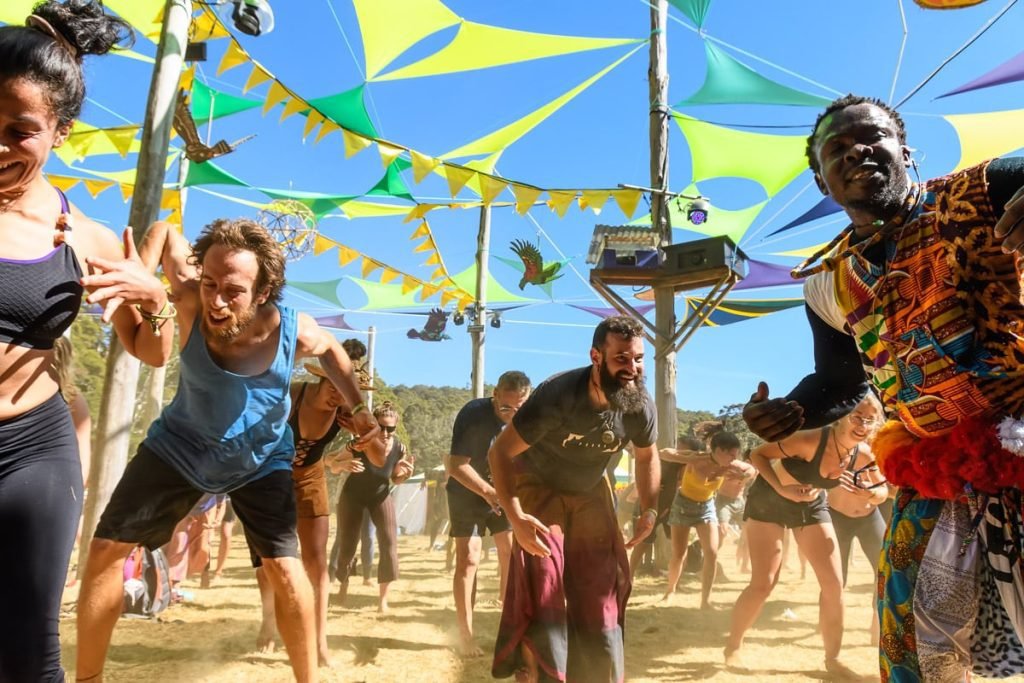 8. NZ Spirit Festival
February
A wellness festival like no other. NZ Spirit places a high level of value on creating a wholesome festival vibe with a zero alcohol policy. It hosts a large range of workshops and healing stalls. Located about 1 hour north of Auckland, this festival is a great retreat from the big smoke. Head up for the weekend or for the day!
Any Others?
Feel free to drop us a line at info@nzfestivals.com if you think there are some that we missed. We hope to see you at one of these festivals in 2023 and 2024!
Mauri ora!