Aotearoa, NZ is home to some epic parties for celebrating the new year in style. Whether you're looking to 'rave-to-the-grave' or a family-orientated experience, we have some awesome options that can help make the new year memorable.
New Zealand is known for its picturesque landscapes, vibrant culture, and unique way of celebrating this special night. Let's explore the top New Year's Eve festivals in New Zealand that promise a memorable start to your year.
1. Highlife Festival
Matakana
Highlife Entertainment is making a splendid return to the picturesque Ascension Wine Estate with the much-anticipated New Year's Eve celebration, Highlife Festival 2023. Following the tremendous success of sold-out events in recent years, Highlife Festival 2023 promises to deliver a boutique, Ibiza-style extravaganza in the charming locale of Matakana.
2. Sundance NYE
Waiheke Island
Sundance NYE isn't your typical party; it's a truly unique affair set against the breathtaking backdrop of Ahipao on Waiheke Island. It's the ideal location to welcome the New Year in style! This New Year's Eve, prepare to immerse yourself in the festivities. Get ready for an exceptional roster of DJs spinning the finest house and techno beats, ensuring you'll be dancing the night away!
3. Rythm & Alps
Wanaka
Rhythm and Alps is the South Island sister festival of Rhythm & Vines held in Cardrona Valley near Wanaka, New Zealand. The festival began in 2011 in Terrace Downs and in 2013 relocated to its current venue Cardrona Valley. The premier South Island music festival; with up to 10,000 good humans joining us from all over the world. Best sound and lighting production New Zealand has to offer!
4. Resolution Festival
Kaipara
Embark on a New Year's wellness festival that promises transformation and is ideal for both families and individuals, regardless of age. Let NZ Spirit be your source of inspiration and upliftment.
Dive into a warm and safe setting that fosters community, art, culture, yoga, dance, fitness, meditation, music, discussions, learning opportunities, markets, holistic healing, and delectable cuisine. With an array of engaging workshops and enjoyable activities available, the Resolution NYE Festival encourages you to forge a meaningful connection with your inner self and the world that surrounds you.
5. Aum Festival
Auckland Region
AUM New Year's Festival is a camping, music and arts festival held north of Auckland. Famous for its friendly, inclusive vibes and themed nights, AUM takes place over three nights/four days. Attention to sound, visuals, lights, and decor is second to none at AUM, with the four stages being recreated yearly. Performance and visual arts include circus and cabaret shows and multiple immersive art installations. AUM has family-friendly art, circus, play, wellness and workshops, and a huge campground in a Kānuka forest.
6. Rock The Park
Christchurch
Buckle up, there is a new kid on the block this New Years. The Rock, Christchurch City Council, and Novus are proud to present Rock The Park, New Years Eve! Free event coming to Canterbury this New Years. Featuring some of NZ's finest rock acts – Elemeno P, Racing, Volts and Dolphin Friendly.
7. Northern Bass
Mangawhai
Northern Bass is your three-day and night New Year's celebration extravaganza! Located just a little over an hour north of Auckland, in the sizzling summer hub of Mangawhai, Northern Bass assembles an elite lineup of musicians, DJs, and producers to curate the perfect soundtrack for ringing in the New Year.
For the ultimate Northern Bass experience, consider staying on-site in our campground. Alternatively, you can lodge at one of the many baches or campsites in the Mangawhai/Kaiwaka area. If you opt for on-site camping, make sure to secure a Camping pass. If you prefer off-site accommodations, our dedicated bus service, provided by Leabournes, is available to transport you to and from Northern Bass.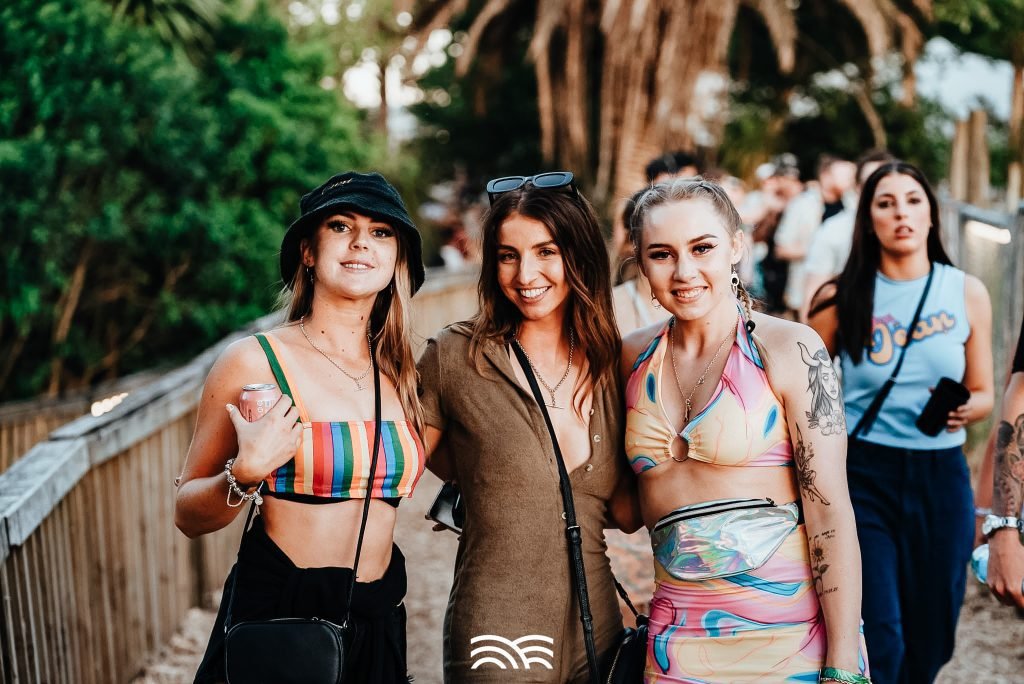 8. Rhythm and Vines
Gisborne
Gisborne, New Zealand, is home to a unique New Year's Eve tradition – the Rhythm and Vines Festival. As one of the first places in the world to welcome the new year, it boasts an impressive lineup of artists and promises an unforgettable music-filled night.
9. New Year's Eve Queenstown
Queenstown
Head over to Earnslaw Park, right along the Queenstown lakefront, for a fantastic blend of music and a dazzling fireworks display! The streets will be buzzing with a festive carnival atmosphere, and a variety of food stalls will be on hand for a delectable bite. And here's the icing on the cake – the New Year's Eve celebration in Queenstown is entirely free!
Want to add one to the list?
We rely on you to tell us where to look. Drop us a line and let us know your favourite NYE festival; our team will look to include it in the next edition!